In order to promote the civilized environment of scenic spot tourism, the era of noiseless
tour guide system
mode has come, and the noisy mode of little bee's loud explanation will be withdrawn from the stage.Wireless tour guide system device is used by the tour guide launchers, visitors through the use of the hanging ear type of receiver for the interpretation of information transmission and receiving mode, the volume of the tour guide just like call can meet the needs of tourists accept information, equipment technology advanced, 1-200 - m barrier-free, 360 ° comprehensive coverage, it does not hurt his throat, tourists could understand clearly, listen to clear, team cohesion is strong, the guest is not easy to lost, the most important thing is for tourism environment created a noiseless civilization tourism environment.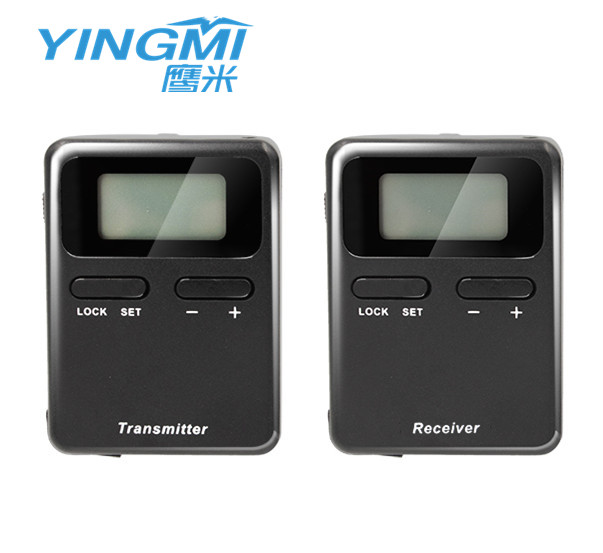 tour guide system


Here are some of your concerns:
Hefei Humantek Co.,Ltd. is committed to creating Yingmi Brand tour guide system to the customer as, service for the whole, for the Chinese tourist attractions to contribute a force!Our products have many types, our customers throughout the various units and institutions, their trust, is our continuous efforts to create high-quality products.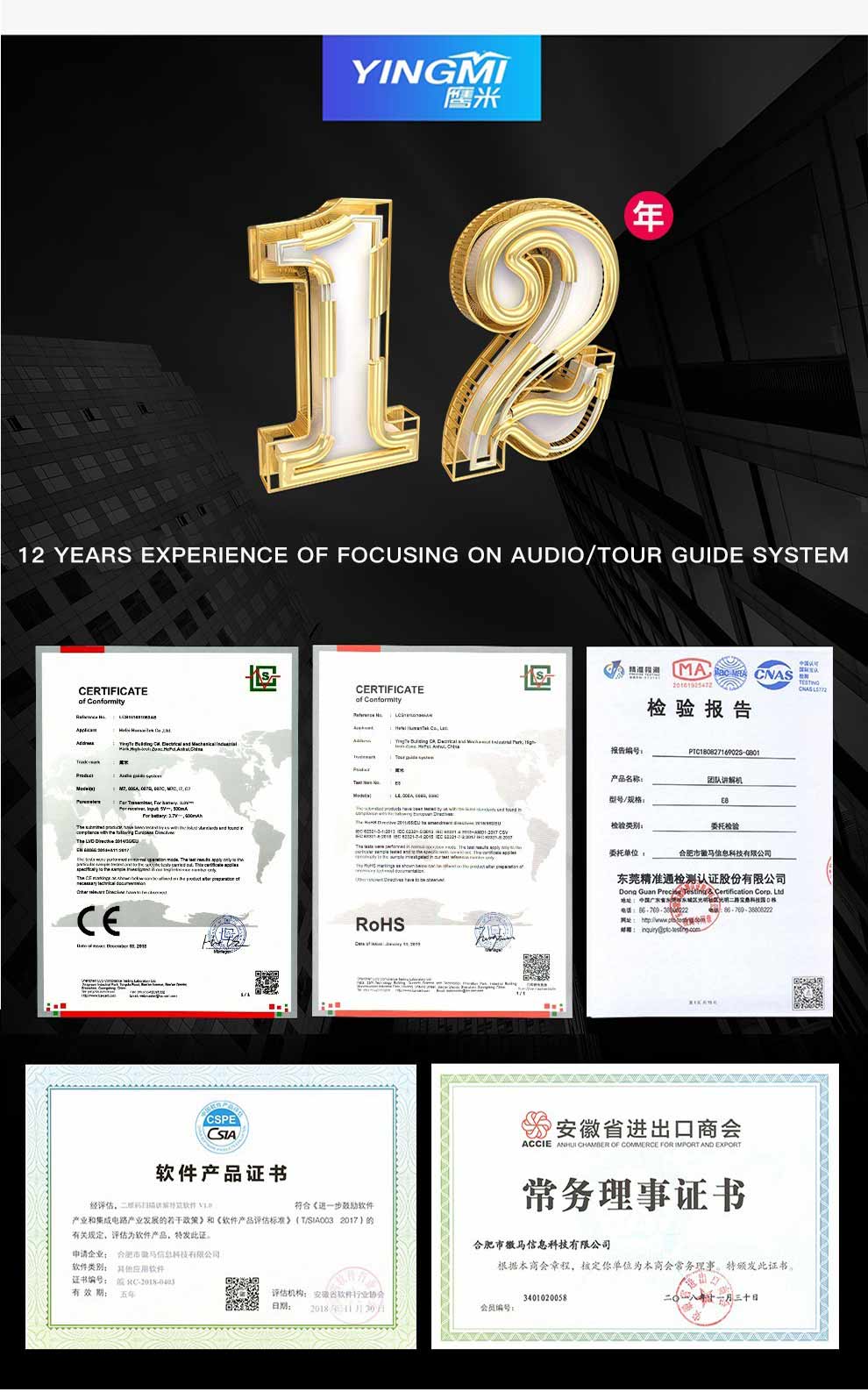 2. How to use the equipment?
A: after your purchase, we will set the channal for all tour guide system device, it will be sent by sf express. After receiving the device, you can use it normally.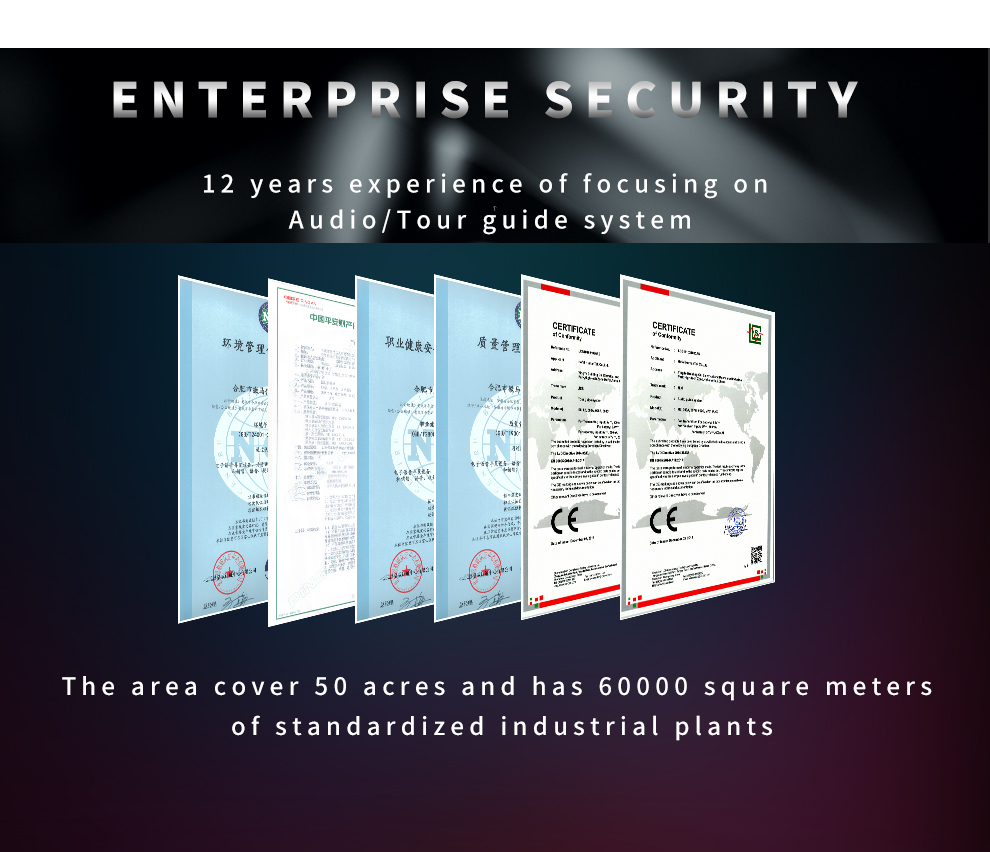 3. How is the product quality?
Yingmi wireless tour guide system H4,7G,9S technology for product escort, 3000+ customers witness for you.