With the improvement of people's material living standard, the taste level of cultural life has become an important standard for people to judge the quality of life. Tourist attractions not only provide people with leisure and entertainment, but also people feel patriotism and noble sentiment, enjoy high taste of cultural life in an excellent place. To the scenic area, Chinese and foreign tourists are not satisfied with a simple look at the scenic spots and rare treasures, but also want to know more about their stories. Only by truly understanding the origin of things can we deeply appreciate their connotation. This requires park scenic spots to provide tourists with more standard, detailed multilingual explanation,

audio tour guide equipment

is undoubtedly the best choice.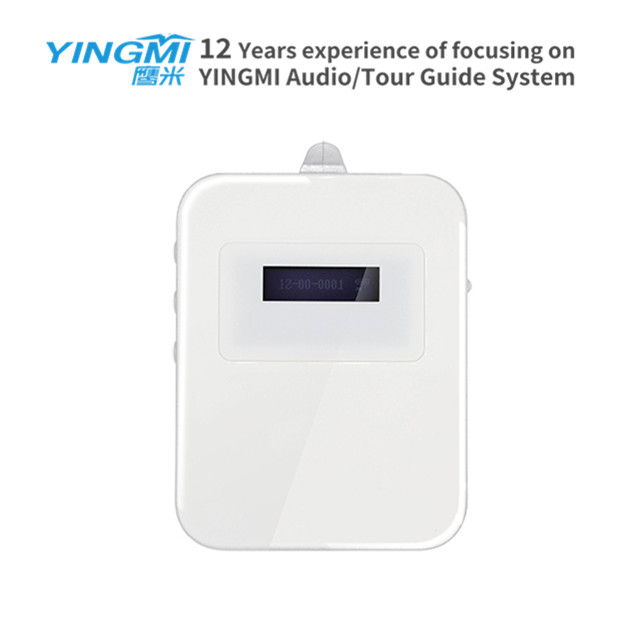 audio tour guide equipment
The audio tour guide equipment is to guide through a specific voice explanation method, the audio tour guide equipment can deal with the problem of the scarcity of good guides. In each scenic spot in the scenic area, the audio tour guide equipment is automatic inductive voice guide, the whole self-help voice introduction, point to point listening to the introduction of scenic spots, double positioning. When tourists enter the scenic area, there is no need to follow the guide, or individual tourists do not have to play blindly. As long as the hand as long as holding the audio tour guide equipment, the positioning base station in the audio tour guide equipment will send the corresponding signal, the audio tour guide equipment received different signals will explain the corresponding words, completely automatic intelligent induction. It also has intelligent multi-language switching explanation, simple operation of one key, can be called a small assistant of travel.