The use of electronic guide system can effectively allocate human resources.
Due to the limited personnel, especially the foreign language interpretation, it is difficult to provide a standard and consistent interpretation service for each visitor. The digital tour guide system provides convenience for individual visitors and foreign tourists.The use of electronic guide system is a people-oriented service means, but also one of the signs of modernization.
Only by understanding the origin of things can we have a deeper understanding of its connotation.This needs the park scenic spot to provide the standard, the detailed multilingual explanation for the visitor, the electronic guide is undoubtedly an extremely good electronic guide member.Hefei Humantek Co.,Ltd. is a leading manufacturer of communication equipment
in China, established in 2007.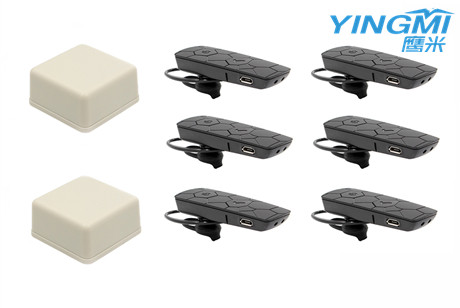 Our products can be widely used in Scenic spot, museums, companies , factories, government agencies and technology center. The communication equipment
passed ISO9001:2000 ,CE and Rohs .
The team communication equipment
is suitable for the group travel, company visit.
The speaker can speak by transmitter , the visitor can listen can receiver. It providing high-quality tour services, it overcomes the noise pollution and confusion caused by the previous use of loudspeakers and visits a clear, quiet and comfortable environment.

Yingmi communication equipment , Make The Audio More Wonderful. Welcome to visit our company.