One of our customers from Italy purchased a lot of 2.4G wireless audio guide system for his wireless audio travel solution. This customer also purchased our 60-slot charging box. You can charge 60 device at the same time using the charging box and saving a lot of time. Our real shipping picture show:
Hefei Humantek Co.,Ltd. is a leading manufacturer of multilingual tour guide system in China, established in 2007.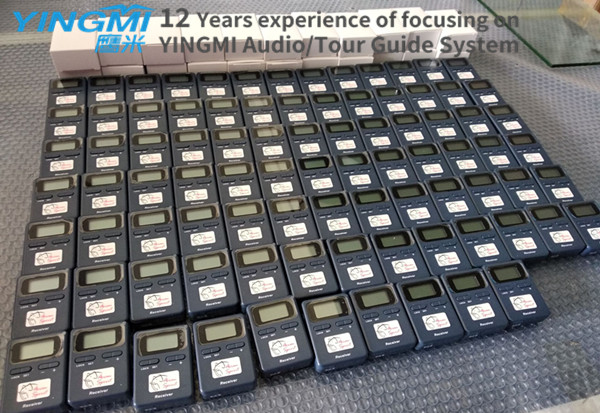 Our products can be widely used in Scenic spot, museums, companies , factories, government agencies and technology center. The tour guide system passed ISO9001:2000 ,CE and Rohs .
The team multilingual tour guide system is suitable for the group travel, company visit.
The speaker can speak by transmitter , the visitor can listen can receiver. It providing high-quality tour services, it overcomes the noise pollution and confusion caused by the previous use of loudspeakers and visits a clear, quiet and comfortable environment.

Yingmi tour guide system , Make The Audio More Wonderful. Welcome to visit our company.