How to choose audio guide system


Advantages of the audio guide system:
1) to provide tourists with more high-quality and advantageous explanation and guided tour services.Well-trained, serious and responsible professional explainers are few and far between. In the process of explaining the scenery, a few explainers often speak a few words and pass quickly, often leaving tourists a perfunctory or dry bad impression.The speech audio guide system can convey all the content to the tourists without reservation. Under the background of music, its narration is full of pronunciation and beautiful, and it is a conscientious "excellent narrator".After fully appreciating the appearance of scenery and exhibits, tourists can acquire rich knowledge of humanities and history.
Hefei Humantek Co.,Ltd. is a leading manufacturer of audio guide system in China, established in 2007. Our products can be widely used in Scenic spot, museums, companies , factories, government agencies and technology center. The audio guide system passed ISO9001:2000 ,CE and Rohs .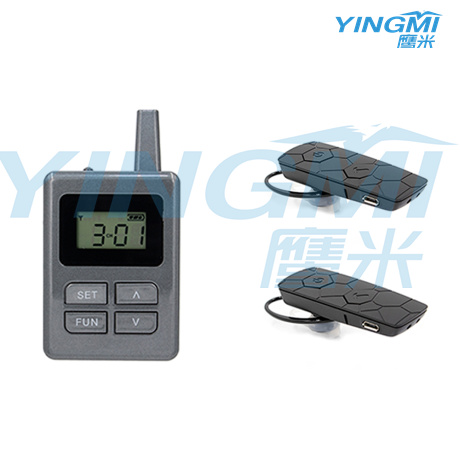 2) the use of voice navigation system can effectively allocate human resources.Due to the limited personnel, especially the foreign language interpretation, it is difficult to provide a standardized interpretation service for each visitor, voice guide system for individual visitors and foreign visitors to provide convenience for the visit.
3) the use of audio guide system can also increase your revenue.
The team audio guide system is suitable for the group travel, company visit.
The speaker can speak by transmitter , the visitor can listen can receiver. It providing high-quality tour services, it overcomes the noise pollution and confusion caused by the previous use of loudspeakers and visits a clear, quiet and comfortable environment.




Yingmi audio guide system , Make The Audio More Wonderful. Welcome to visit our company.