People's lives have also changed dramatically.
We should also enjoy the changes brought about by technology when we go out.
Now you travel around the country or with the tour group, listen to the guide to introduce you to a scenic spot?
With the development of science and technology, intelligentization and interconnection are quietly changing our life.
With the introduction of new technology in many scenic spots to improve the scenic view.
As a result, some scenic spots in the traditional tourism industry are embracing the trend and introducing guide tour system one after another to open up a new mode of receiving tourists.
So compared to the traditional reception mode, what are the advantages of voice guide machine?


First of all, the guide tour system has a fashionable and delicate shape, with a small body, making the whole device has the advantage of light and convenient, convenient for consumers to use.And now many industries are using this kind of wireless guide tour system, it is not only for each scenic spot.There are exhibitions, museums, a variety of special occasions, such as a wide range of use.In addition, the electronic guide machine model is changeable, can realize automatic induction explanation, also has the function of digital on-demand explanation, the application scene is rich and varied.Not only that, but it also allows for multilingual presentations, long hours, and the resort generates additional revenue by renting them to visitors.Hefei Humantek Co.,Ltd. is a leading manufacturer of guide tour system in China, established in 2007.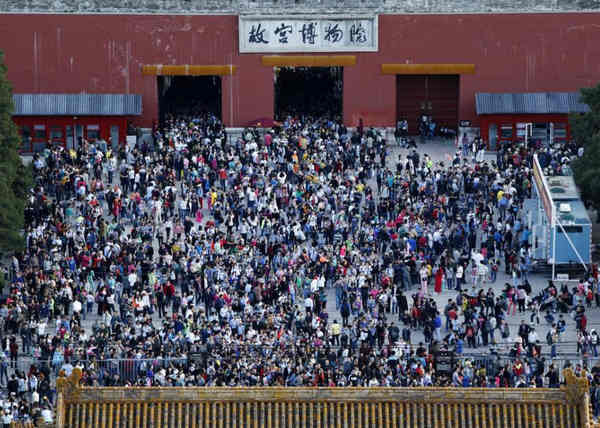 Secondly, the guide tour system can also be roughly classified as the team voice interpreter and self-service voice guide machine.Self-service voice guide machine is suitable for individual self-service guide or individual visitor guide.Each to a point, input a number or automatic induction signal, can play the content.And the guide tour system can be used to move with the group to explain, can not only have the explant one area multiple groups for mobile explanation, but also can be used for wireless simultaneous interpretation, the realization of multilingual team explanation.Our products can be widely used in Scenic spot, museums, companies , factories, government agencies and technology center. The guide tour system passed ISO9001:2000 ,CE and Rohs .The team guide tour system is suitable for the group travel, company visit.
The convenience brought by the electronic guide machine not only enriches the way of visiting, but also improves the service of the scenic spot.Therefore, more and more scenic spots favor the use of electronic tour guides.


Yingmi guide tour system , Make The Audio More Wonderful. Welcome to visit our company.