008B wireless two way headsets training tour systems tour guide system
Our Wireless two way tour guide system makes communicating simple and quick. The two way headphones allow each participant to be heard without interference caused by other attendees or ambient noise. And with our multiple, patented wireless two way headsets options, unrestricted information exchange is possible in any noise environment-Low to High.
008B product feature
1. Unique two-way radio: avoid one-way explain the poor interaction;
2. Far transmission distance:open field >= 300 m;
3. The through wall effect is good: through concrete wall,brick wall penetration effect;
4. The transmission effect to international level,the leading domestic:Using core technology sound processing,perennial export Europe and the United States and other countries!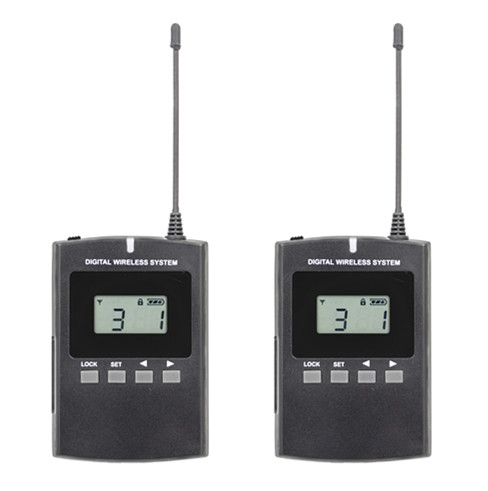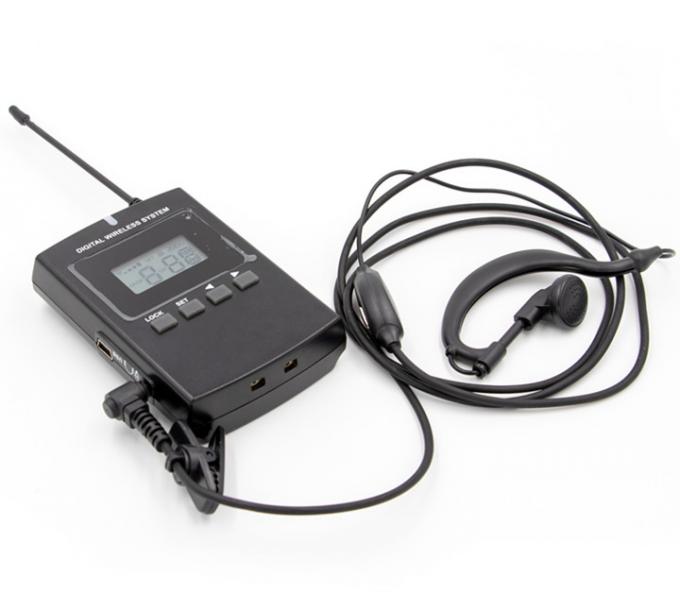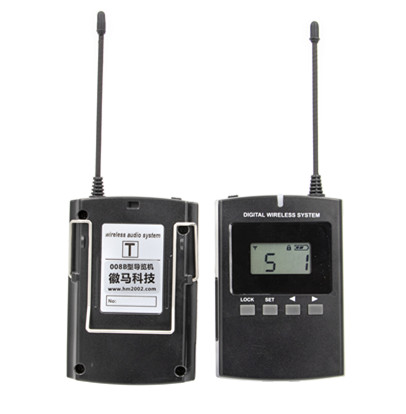 Application:

There are times when easily initiated, two-way tour guide communication is essential during a plant visit. Some of the scenarios for these collaborative group activities include:
Staff meetings conducted on plant tour or manufacturing floor
New-hire orientation and on-boarding for employee groups
Interactive Executive and BOD Walk-Throughs
In-house training in processes and procedures
On-site safety training meetings
Inspection and evaluation tours
Specification
Name
Value
Working frequency:
746-823MHz,Broadband,the sound quality is better;
Channel quantity:
23CH;
Channel spacing:
250KHz;
Transmitter power:
15dBm;
Receiving sensitivity:
-110dBm(typical);
Working voltage:
3.0-5.0VDC,recycle polymer lithium battery;
Input:
Input(Transmitter):3.5mm microphone;
Output:
Output(receiver):3.5mm headphone;
Separation factor:
70dB(typical);
Frequency offset:
<3k;
Distortion factor:
<1%;
Oscillation frequency:
+/-2ppm;
Working current:
Transmitter:≤80mA; Receiver:≤50mA;
Working distance:
>=250m;
Working temperature:
-20℃—+70℃;
Dimensions:
86*60mm*19mm;
Weight:
Transmitter:110g(include battery);
Receiver:95g(include battery);
Recommended Accessories
Microphone wih headphone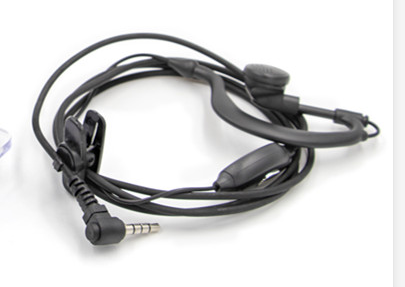 Charger (1 for 10)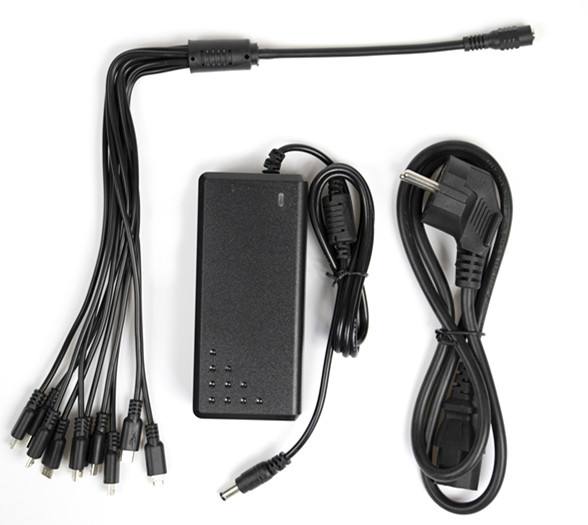 Charging box
Packaging & Shipping
Packing
Packaging Details: Standard export packing. One unit with one independent box.
Shipping
DHL/FedEx/UPS/EMS: 3-7 workdays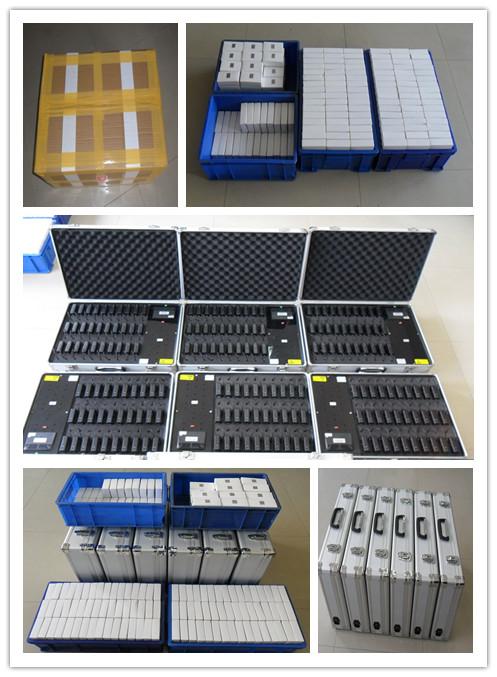 Our Service
Customized Logo
Free logo printing will be offered if order quantity is above 300pcs.
Our Warranty
2 Years warranty for all Transmitter & Receiver.
Spare Parts
A proportion of spare parts will be shipped along with formal orders.
About us
HEFEI HUMANTEK. CO., LTD.a part of YingTe Group,is a leading manufacturer of audio guide and tour guide system in China,Established in 2002,Located in Electrical and Mechanical Industrial Park of Hefei High-tech Zone,ANHUI,CHINA. With more than 30,000 square meters workshop.We are specialised in producing tourism electronic product,develop and produce intelligent Audio Guide product,and also provide a full range of technical support and services.
With our strong technical strength,Our products have advantages of Long transmission distance,low interference,portable and reliable performance which can be widely used in Tourists,museums,travel companies,factories,government agencies and technology center…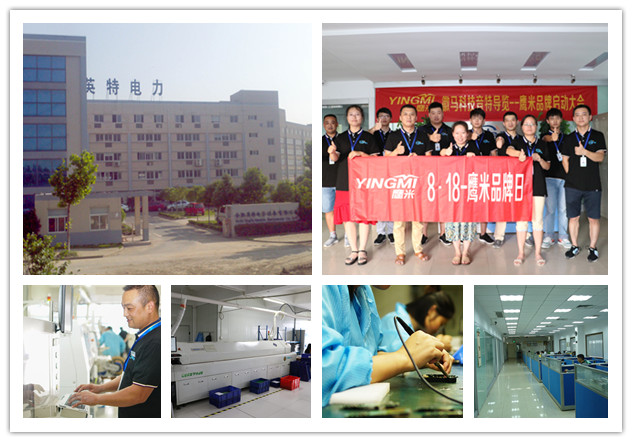 Certification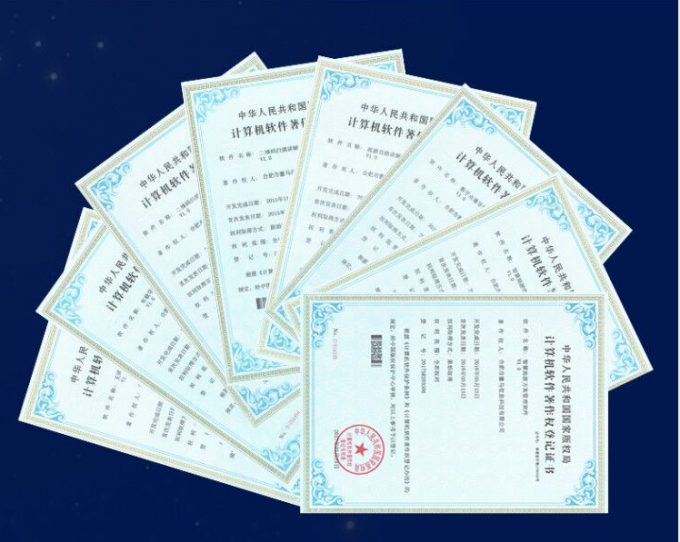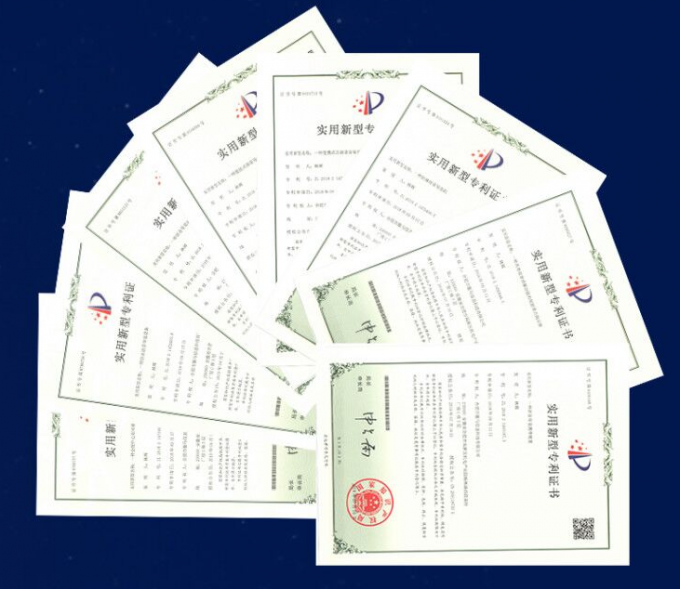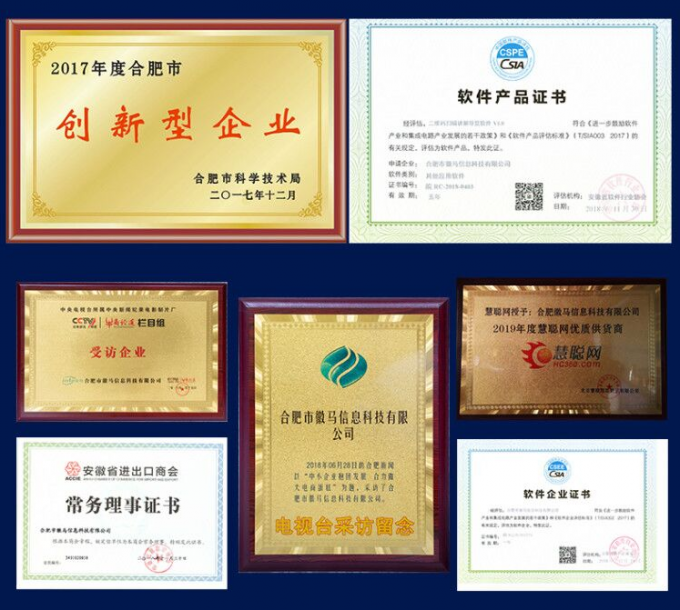 FAQ
Q1: How many receivers can be used with a transmitter?
A1: Number of connected receivers no limited
Q2: What are the frequencies in which they work?
A2: Usually is 860-870 , others can be customize .
Q3: What is your range for such tour guide system/interpretation system?
A3: Up to 200 meters.
Q4: How many channels for this tour guide system?
A4: 100 channels
Q5: How many tour groups/teams can use in one tour place?
A5: It depends on the number of channels – the more channels there are ,
the more different number of groups can work in the same time.
Q6: How about your warranty?
A6: 24 months.
Q7: How about your production time?
A7: 3-5 working days for orders below 300 pcs.
5-8 working days for orders below 1000 pcs.
Q8: How about the using time if charge with full battery?
A8: Transmitter: Up to 10 hours. Receiver: Up to 12 hours.
Q9: How about your charge time?
A9: It takes about 2~3 hours to be fully charged.
Contact us